Nathalie Weemaels / CG Allaski
2016 Equestrian Endurance World Championship Participation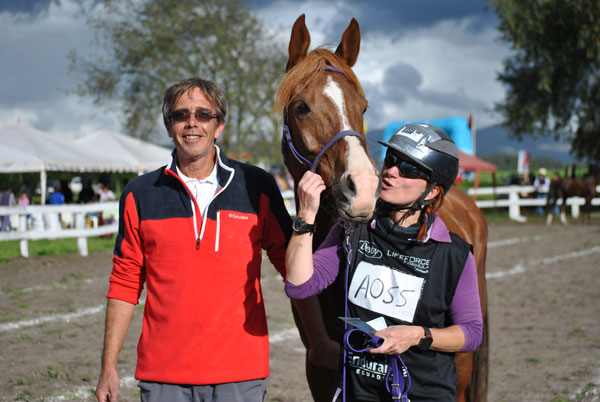 [br]
Among her international achievements, Nathalie completed three 120km races and five 80km races, competing in Chile, Argentina and Brazil. She was also the first Ecuadorian rider to participate at and complete the Tevis Cup (USA), a 160km race considered as one of the five most difficult world competitions. Since 2011 until today, Nathalie has won 13 first place awards and 21 podiums in the 25 events where she has participated in Ecuador. In 2011, she became Ecuador`s Vice Champion in the Chasqui Category (40km) while in 2013 she became the National Elite Champion (80km).
Besides her experience as a professional jockey, Nathalie has joined the Ecuadorian endurance team in the Panamerican Games in Argentina (2012) and Uruguay (2013). In 2014 she worked as official Chef d'Equipe for the Ecuadorian team in the World Equestrian Games in France. From 2009 to 2015, her passion for horses, especially for the Arabian blood horse, has lead her to become the President of the Arabian Horse Breeders Association in Ecuador; she is also the current President of the Arabian blood horse Stud Book in Ecuador. Nathalie is one of the board members of the Ecuador's Endurance Society since 2012 and of the Endurance Commission of the Equestrian Federation of Ecuador (FEDE) since 2014.
The last 25th of July, she won the first endurance 160km competition in Ecuador, Nathalie Weemaels was selected together with her mare CG Allaski for the World Endurance Championship that will be held in Samorin, Slovakia from September the 15th till the 18th.
For the first time in history, an Ecuadorian rider will participate in such competition with her own horse, one that has been trained and registered in Ecuador. Nathalie Weemaels was born in Belgium and lives in Ecuador since 1992, she has the Ecuadorian nationality since 2015. As a horse lover from birth, she has practiced show jumping and dressage before she went into endurance and opened her own training center, WM Arabians, located in Sangolquí, Ecuador.
The great majority of Nathalie´s podiums were achieved with her Arabian blood mare CG Allaski, which she will ride in the World Championship in Slovakia. CG Allaski (Ofir Polski x AV Allabasca) was born in Argentina in 2003 and brought to Ecuador in 2010. Since 2011 CG Allaski has won together with Nathalie successive races of 40, 60, 80, 100, 120 and finally 160 Kilometres. She is a beautiful chesnut mare of 1,56m.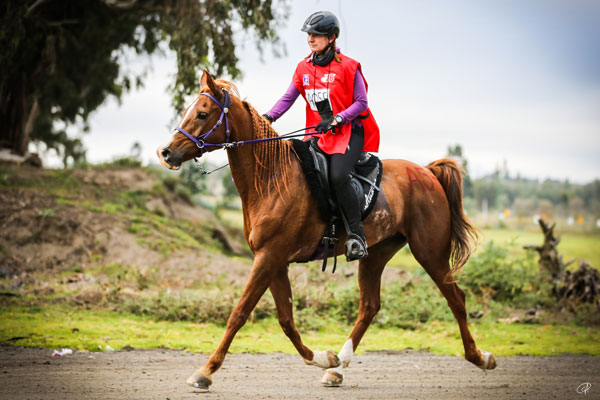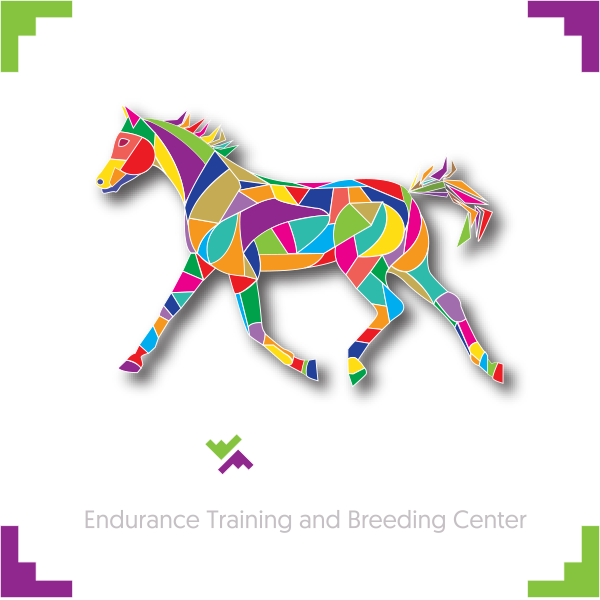 Ecuador in the 2016 World Endurance
Nathalie interview by PuraSangre Magazine

More than meet the goal and win the first race of 160km of Ecuador, Nathalie realized a dream: running 160km with CG Allaski fully prepared for it and ran from the first race of 20km in 2011! Now, we are ready to represent Ecuador in World Slovakia! Wonderful, no?
Additional Information

Cell Phones:  +593 (0)99 369 9200  /  +593 (0)98 137 7119  (WhatsApp Only)
Hacienda "El Rocio":  +593 (0)2 219 7013